Running is one of the best exercises that help to keep fit, healthy and the demand for it has been rapidly increasing. Running in Bangalore is increasing day by day and runners are emerging from this place in huge numbers. It is said that Bangalore is that place India which has the largest community of runners in India. Bangalore run makes it possible for the people of all age groups to participate in the running events as well as various marathons that take place frequently. Running groups makes it easier to know about the various running events that take place in the city. There are several running groups in Bangalore, so take a look at some of the popular ones.
Top Running groups of Bangalore run that take place
Runners for life
One of the popular running groups of Bangalore, with more than 12,500 members online. This group is existing for 13 years, with an aim to spread the awareness of running. They frequently conduct running events in Bangalore with the help of their dedicated team that works rigorously to make the running event successful. Some of the popular running events that are conducted by this group are Puma Urban Stampede, Bangalore Ultra, and Kaveri Trail marathon.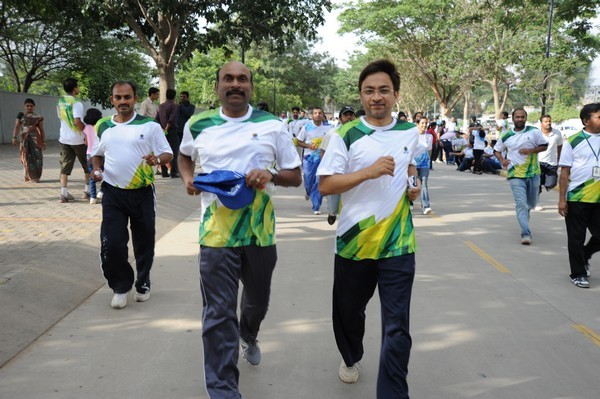 Jayanagar Jaguars
Jayanagar Jaguars is one of the running groups which is founded by a group of residents of this area. This group is started from the year 2007 and conducts various running events. In this running group, people of all ages participate in running events.
Pacemakers
Pacemakers are the next best running group of the Bangalore city, with experienced runners and long-distance runners. It is one of the determined and dedicated running groups in the city of Bangalore. This group trains its members with latest principles, by which runners can enhance their running skills. Training will be given based on the skills of individual runners, fitness, and efficiency which are the most important factors.
Soles of Bangalore
One of the popular running group of Bangalore that conducts various running events, so as to bring the awareness of the benefits among the people. This is a group of 70 members that train the unskilled runners into a skillful runner. On every Sunday this group will conduct running events in the HSR layout that covers a distance of 6 km to 30 km. This group is also promoting the importance and benefits that running brings in every individual.
Bangalore runners
Bangalore runners are yet another activist group that promotes the benefits of running in the people and strengthen the running communities of the Bangalore city. It is a group of near about 19,000 members. The unique feature of this group is that it allows runners to share their experiences of Bangalore run.
All the above are the top five running groups that conduct running events in Bangalore very frequently. At the same time, they also bring the awareness of health benefits through Bangalore run.